Student entrepreneurs and innovators launch startups at Purdue
Entrepreneurs Graduate Programs students Undergraduate Programs
Monday, August 12th, 2013
Purdue University is well known for its resources, competitions and programs focused on entrepreneurship. In fact, our strength in entrepreneurship was noted by Business Insider as one of the reasons Krannert was ranked No. 18 among the World's Best Business Schools.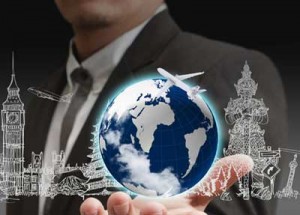 Krannert students are exploring their own entrepreneurial ideas, founding startups and collaborating across campus and across the country on projects. Here are three examples of students who have been working on entrepreneurial projects this summer:
Through an entrepreneurship class, junior Amanda Short teamed up with other Purdue students to bring the first community lab to Indiana and make STEM education accessible to all. They are using crowd-funding platform Microryza to raise money for the venture called Biomaker Bench.
Sophomore Mohammad Ali is the marketing director for Rumblii, a new web-app for college students who want to connect on campus. With students from several universities working on the project, the app rolls out at Purdue this fall and will have a dynamic networking system on events, sports, callouts and clubs.
Providing a place for student entrepreneurs to come together and collaborate was the impetus behind the Anvil, co-founded by Krannert senior Chris MacPherson and Mike Asem, a senior in Liberal Arts. Located on State Street, the Anvil will be open for student use in the fall. Chris also co-founded the Entrepreneurship and Innovations Club at Purdue, and Kyk Energy – a powder you add to any drink to turn it into an energy drink.
Of course, these aren't the only Krannert students involved in startups, and our list of alumni entrepreneurs is lengthy. We are honored to count among them military veterans, graduates of our Entrepreneurship Bootcamp for Veterans with Disabilities (EBV), which provides focused training on small business management and entrepreneurship.
In addition, I have to mention three other outstanding programs for entrepreneurs:
Professor Matthew Lynall will be initiating the Lean Launchpad program for innovation and entrepreneurship for the first time – a proven program originating from a Stanford professor based on his work at the University of California Berkeley.
And what about taking on a global Master's degree through the Global Entrepreneurship Program? Spend a year preparing to become a global entrepreneur working and living at Purdue, EMLyon Business School in France and Zhejiang University Business School in China.
The Certificate in Entrepreneurship and Innovation Program run by Director Nathalie Duval-Couetil is a unique program open to undergraduate students in all majors. It combines textbook theory with real-world practice to teach students essential knowledge for entrepreneur.
Purdue is committed to doubling the number of startups being created by innovators on campus, and has the resources to do it. For up and coming entrepreneurs, we can't think of a better place to be than Purdue.
Warm Regards,
Chris Earley
Dean, Krannert School of Management
---