The timing is right for new STEM-rich business degree programs
Entrepreneurs Graduate Programs MBA Programs STEM
Friday, November 8th, 2013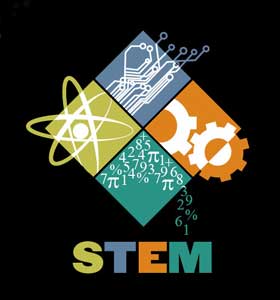 Last year the federal government spent approximately $4 billion on STEM education while at the same time we spent (as a nation) over $90 billion on BEER!  Our industrial strength has been lagging in the world, our competitiveness is threatened and we are no longer as capable of inventing our own future.
So what can we do to help turn this around?
On November 4 I traveled to Chicago, accompanied by the Dean of Purdue's College of Technology, Gary Bertloline, and Brian Precious, Associate Program Director for our MBA and MS Programs. We were in the Windy City for an exciting event, as Mayor Rahm Emanuel announced to a crowded room at the 1871 incubator Purdue's plans to offer a Weekend MBA for STEM Professionals beginning in 2015.  If you haven't heard, STEM (Science-Technology-Engineering-Math…or "M" for Management given how quantitative we are!) is the big push across the nation to help the U.S.A. maintain global competitiveness.
This unique program will transform engineers, technical experts, etc. into senior leaders in their companies.  It has a unique STEM context – what does that mean? Imagine learning about business in an environment that fosters accelerated learning because you are sharing ideas with others who share common experiences, language and ways to approach problems.  But not all engineers and technologists are carbon copies!  So even with the context specific learning, there is great diversity of thinking among participants.
The Chicago program, along with the one-year full-time MBA for STEM Professionals that will be offered in West Lafayette beginning in 2014, provide a perfect opportunity for the Krannert School to capitalize on Purdue's core strengths as a STEM university. The programs will teach core business fundamentals to participants in a context that is relevant to their roles in technology-centered companies such as GE, UTC, Google, LinkedIn, etc. After they complete core requirements, students will have the ability to take integrated electives taught jointly by business and faculty members from other colleges on campus. In addition, they will have the opportunity to work in active-learning projects, some of which will be connected with Discovery Park on campus and the Purdue Research Park.
Our Chicago program fits perfectly with the efforts of Mayor Emanuel and other leaders to create the "Silicon Prairie," transforming the city into a vibrant hub of high-tech and entrepreneurial activity. Our new program is designed for technologists, engineers and scientists who have worked for several years in a technical field and are ready to make the transformation into becoming global business leaders. With an expected location near the West Loop, it will provide those future leaders with great networking opportunities in an exciting and entrepreneurial environment.
Our proposed Chicago program is a "win-win" on several levels. It creates a new footprint for us in a key area with thousands of Purdue and Krannert School alumni. The program helps us distinguish ourselves from other business schools that do not have the capability to deliver such a technically contextualized business education. It also will help to enhance the educational opportunities in one of the country's largest and most important cities, strengthening the Midwest, where many of our key employers are headquartered and do business.
Mindful of our role in a state-supported land grant university, let me also point out that the program in Chicago will be self-funded. No general funding from the state will be used; in fact, revenue generated from the program will be used to enhance to education of Purdue students and offer outreach activities, including to those in the Chicago and Midwest region.
According to a non-profit coalition called STEM Advantage, over the next decade, STEM-related job opportunities in the U.S. are expected to increase by about 17 percent. We need to be at the forefront of preparing individuals with technically based backgrounds to meet the growing demand and become leaders of these organizations. We are currently beginning recruitment efforts for our on-campus program, and will begin Chicago marketing efforts once appropriate faculty and state accreditation approvals have been received.
The Krannert School was founded more than a half-century ago from technically based programs at Purdue. By returning to our true roots, and with the potential of our new MBA programs for STEM Professionals, we believe we will achieve a new level of excellence in global business education.
Warm Regards,
Chris Earley
Dean, Krannert School of Management
---